How we started
After running Bigger Bum Cloth Nappy Hire for 3 years, a UK based nappy hire with hire kits to fit from newborns all the way through to adults. We saw the increasingly limited options available for people the older they become and wanted to create a brand that specialises in cloth nappies, incontinence wear and accessories in beautiful, quirky, fun prints that you see available for younger children, but specially designed for people of all ages, shapes and sizes.
Orion's Cloth Nappies are now based in the UK and Australia, but able to post to most countries, just select your country of origin and the website will do the rest!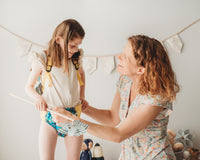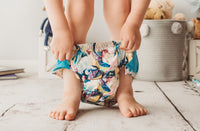 Cloth Pull-ups
Our first release includes three sizes of all in one cloth pull ups to fit children from roughly 12 months through to 12 years old (10-50kgs). Featuring:
Recycled PUL - for improved sustainability
Side snaps - for a flexible fit
4 rows of rise snaps - to grow with the child
3 layers of bamboo sewn in - perfect for potty training or small accidents
Can be bought with the incredibly absorbant snake insert - perfect for catching full wees during the day or night
Shop pull-ups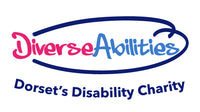 UK nappy hire with a difference
Our aim is to support and empower families to use cloth nappies no matter the age, whether that is for the smallest of newborns, an older child or adult.
As part of our dedication to supporting our community we have teamed up with Diverse Abilities, who aim to enable children and adults with disabilities to achieve their full potential by providing a lifetime of sustainable support and educational services.
£1 from every order will be automatically donated to Diverse Abilities and you also have the option to gift £1 at checkout to support this amazing charity.


To learn more click here